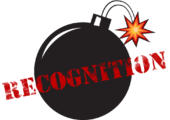 Cubist Media Group are bringing the joy of physical interaction to virtual events through their new delivery service 'Recognition Bombs' which brings unexpected gifts, treats and experiences right to your delegate's door.
Before the pandemic, Cubist Media Group delivered a busy calendar of live events to audiences of thousands. Today, large venues may have been swapped for online platforms but the secret ingredients of a truly successful event—fun, food and the element of surprise—have not been forgotten.
In partnership with other businesses Cubist have been delighting audiences with book giveaways, curated snack packs, and lovingly designed menus that bring some of America's greatest comfort foods right to the door.
"We work really hard to create exciting, interactive agendas and that commitment goes beyond the content people see on screen."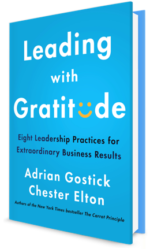 "We work really hard to create exciting, interactive agendas and that commitment goes beyond the content people see on screen," says John Ballentyne, CEO, Cubist Media Group. "When you make something exciting happen in people's physical space you really surpass their expectations, make the experience memorable for them. My favorite kind of Recognition Bomb is, of course, great food."
Positive Impact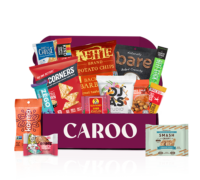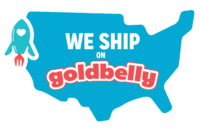 Unsurprisingly the service has already become a hit with attendees, but the positive impact has a bigger ripple effect. These treats offer an easy way for large companies to help small businesses struggling with the pandemic.
"Last year we helped our clients sustain their energy throughout the event with healthy snacks sourced through our partnership with Caroo. Not only were these delicious, but they also supported brands founded by women, LatinX of people of color."
"This year we took an awards show online. Amazing food is always an integral part of the celebration, so we teamed up with Goldbelly to deliver 820 different meals from a host of local restaurants to delegates in all fifty states. It was a huge logistical feat, but during a tough year, we found it lifted people's spirits in a way no virtual interaction could match."
What's Not to Love?
With Cubist taking care of every aspect of delivery; from choosing the right partner, right through to taking orders and managing distribution, the service has left clients asking: 'What's not to love?'
Well, if attendee feedback is anything to go by, the answer to that question is 'Not much':
"Thanks for the treat!!
Super nice, it's been a difficult year and I greatly appreciated the thought!!" 
"The treat was AWESOME. Especially because the company didn't have to do it, it made me feel valued."
The Icing on the Cake
The team at Cubist are so proud to be bring their clients something new to wow audiences with, especially in these challenging times. But when it comes to executing a great virtual event, they know that 'Recognition Bombs' are just the icing on the cake.
If you're looking for a one-stop agency, Cubist can help deliver every aspect of your next event, from initial planning through to creative and technical delivery. So, if you're thinking of bringing people together, let's talk about how we can set it off with a bang!